Offering Assistance At Every Turn.
Call Priority Veteran Toll-Free at 1-866-460-3827.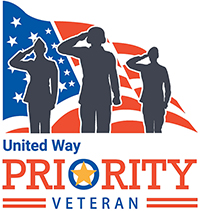 At Priority Veteran, we're here to help ensure that the needs of Alabama's struggling veterans are being met — even when that means directing them to other resources. We know that navigating services for veterans can be challenging and frustrating. So we've built an outstanding network of trusted agencies and organizations that serve veterans across Alabama and stand ready to help.
Resources
If you are in immediate crisis, click here now or call 
News About Priority Veteran
Call Toll-Free 1-866-460-3827